Series: Twisted Sister Series
Author: Lacy LeRoch
Genre: Paranormal
Hosted by:Francessca's Romance Reviews

The Watchers


What would you do if your whole life changed completely in one day?
Sisters Lucy and Lacy find themselves in a world they never knew existed. They aren't typical nineteen-year-old girls but they are unaware of the magic buried inside.
Can the sisters overcome their fear and be able to move forward?
Lacy and Lucy have a hard road to travel after tragedy strikes. The girls are placed in the care of the Council, under the protection of the Watchers.
Will love be enough to help them overcome their sadness? Will Rafe be able to win the heart of the very quiet twin Lucy?
My Review:
The Watchers is my second shifter read and though it is not my genre, I am surprised when I lose myself in the story line. Since it is told in 4 POV, I found myself easily distracted and going back and fourth trying to remember whose story I am reading. That does not mean that I did not enjoy the fantasy that I took while reading it.
Twin sisters Lacy and Lucy find themselves lost in a their emotions and a world that their father tried to protect them from til the time was right. All their lives they never realized they had someone looking after them. The Watchers, guardians of the judadic council they are strong warriors, leaders, shifters and protectors. At the age of nineteen, no one would have ever expected the grows to connect to The Watchers with such a fierce heat that over takes their mind and body. Will Lucy and Lacy be able to handle the new loves and life that will be set before them?
Rafe, one of the leaders of The Watchers he holds a seat on the council and has had a growing connection to one of the sisters, one so powerful that needs questioning. His urge to protect and claim her as his own is distracting and may cause him to lose the woman he loves.
Bevan, a warrior and protector has been chosen to claim one sister but will he be strong enough to fight off a power that may be too strong for even The Watchers?
I admit I did get lost to this story and entered this realm of sexual passion, love, slight humor and intense battle. I did have to take off one star due to the female characters, I guess since they are young I was getting sidetracked with their bickering and whining. I wanted the action or passion to continue without going into the minds of the twins and their inner beings. I did enjoy this story and will be reading Warrior as soon as I can.
#Warning story contains light spanking, erotic sexual scenes and violence. Not suitable for anyone under the age of 18.
Add To Goodreads
Purchase Links
Amazon UK
Amazon USA
Amazon CA
Amazon AUS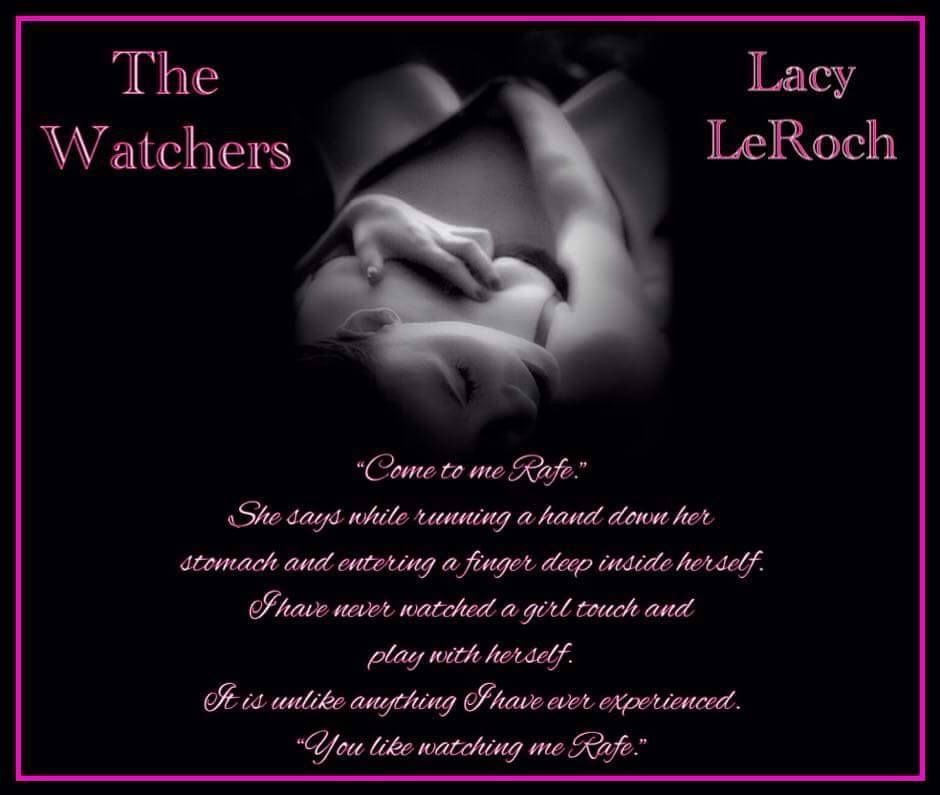 Warrior


Philli has been living in a state of emptiness for 1200 years. His life feels empty and incomplete, he is ready for it all to end. With nothing holding him to the world anymore, he takes it upon himself to start pulling back from the work of a Guardian on the Judadic Council.

The Buzzock had other plans by bombing the Council. The life of the first unborn Phoenix is at stake. All hope falls to Philli in finding the only woman, who can save the life of the new babe.

In one night his whole life changes. One night is all it took to bring this Dragon to his knees and beg for death to come and take him swiftly.

Add To Goodreads

Purchase Links

Amazon UK
Amazon USA
Amazon CA
Amazon AUS




What Others Are Saying

Congratulations Lacy on not only enthralling me with your literary talent but giving us readers a wonderful new book to enjoy. ~ Saints & Sinners Book Reviews

The characters in this story were exceptional.
Lucy and Lacy the twins were amazing - each different but each pulling the reader into their thoughts and experiences. ~ Goodreads Review

This is my first read from this author and I wasn't disappointed. After a slightly slow start, this book had me hooked and completely immersed into Lucy and Lacy's world. ~ Minxes Love Books

About The Author




Lacy lives in Perth , Western Australia with her husband and children.

She has a real love for books and all things paranormal.
Lacy got started in the author world after she was a personal assistant for a couple of authors who pushed her to try her own hand at writing. Lacy is also a read, review, blogger and will read anything she can get her hands on.

Stalk Lacy Here:

Website
Facebook
Twitter
Goodreads